Career & Technical Education
The Career and Technical Educations (CTE) program prepares students for success in college or the workforce by integrating academics and career development coursework and training opportunities.
Students participate in CTE programs on the FSDB campus or First Coast Technical College (FCTC) located nearby.
​
CTE benefits are such that students acquire specific technical skills, receive occupational completion points, earn industry certifications which can award free college credit (gold standard), and participate in short-term community or campus based internships.
CTE Office
PH: 904-827-2803
VP: 904-429-1513
3D Design and Printing

Building Construction Technologies

Career Preparation, Career Experience, and Career Placement

Culinary Arts

Digital Audio Production

Digital Media/Multimedia Design

Horticulture Science & Services

Java Development & Programming

Marketing and Promotional Enterprises
Air Conditioning, Refrigeration, & Heating Technology

Automotive Service Technology

Commercial Foods & Culinary Arts

Cosmetology

Diesel Mechanic

Early Childhood Education

Horticulture Science & Service

Landscape Operations

Welding Technologies
career development
Career education integrated into academic and boarding curricula beginning at the preschool level and continuing through high school.
D&B Designs is a custom printing program and school-based enterprise. Students learn about graphic design, digital imaging, layout, measurement, manufacturing, customer service, operating a small business, marketing and management. Adobe Photoshop and Illustrator software is used to create promotional merchandise for campus and community partners. Production processes include sublimation, direct to garment printing, embroidery, custom signage and banner making.
The D&B Garden Center is a licensed nursery and school-based enterprise. Students learn how to maintain a greenhouse and garden center, operate a small business, calculate transactions, provide quality customer service and educate customers about the plants. The public is welcome to visit the nursery and make purchases.
Dragon's Lair Cafe is a small, dine in restaurant and student enterprise. Students learn to prepare and plan menu options. They develop customer service skills and calculate transactions while learning the operation of a small restaurant. Students also learn how to plan and coordinate special events.
Jonathan "Nick" Solomon, Ph.D.
Nick is a native Floridian from Jacksonville who has worked with students and adults with and without differences for over 15 years. Nick attended the University of Florida for his bachelor's degree in pursuit of a teaching career. However, after graduation he began teaching and training college students with intellectual disabilities how to live independently at an inclusive postsecondary transition program at the University of North Florida. He would later design and create a support services program as the Director of a new, first-of-its-kind, independent living apartment complex for over a hundred adults with intellectual disabilities who sought to live independently, continue educational goals, find employment, and be involved in the community. In 2021, Dr. Solomon was named to his current role as Executive Director of Career Development at FSDB, overseeing career and technical education for deaf/hard of hearing and blind/visually impaired students.
Doctorate, Exceptional Education, University of Central Florida
Master of Arts, Exceptional Student Education K-12, University of Central Florida
Bachelor of Arts, Geography, University of Florida
Students and young adults should be given every opportunity possible to reach their fullest potential in pursuit of all of their goals related to education, employment, independent living, and community involvement.
Specialists & Support Staff Personnel
Education & Training Spec.
Coord. of Student Enterprises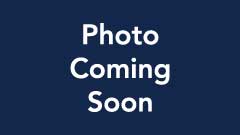 Education & Training Spec.
Notice of Nondiscrimination for Vocational Education Program
The Florida School for the Deaf and the Blind offers career and technical programs, including career programs of study wherein students may earn industry certification. (See the CTE Course Catalog for courses offered.)
The district prohibits discrimination in the terms and conditions of employment, and in access to educational programs and activities, and prohibits harassment of any individual or group on the basis of race, color, national origin, religion, sex, age, disability, marital status, sexual orientation or genetic information (and other protected classes included in the district's nondiscrimination policies).
Lack of English language skills will not be a barrier to admission and participation. The district may assess each student's ability to benefit from specific programs through placement tests and counseling, and, if necessary, will provide services or referrals to better prepare students for successful participation.
​
Questions, complaints, or requests for additional information regarding discrimination or harassment may be sent to:
Cindy Day
Executive Director of Parent Services
Section 504/Title IX Coordinator
PH: 904-827-2221
VP: 904-201-4540